All smiles deserve to look beautiful and healthy. If you weren't born with a naturally gorgeous smile, or have had a few bumps along the way, our cosmetic dentistry options from our Doylestown or Southampton, PA dental office locations can help you change all of that.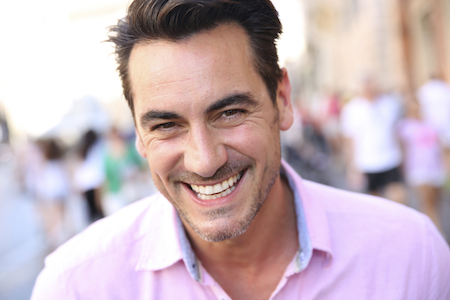 Some of the reasons why people come to Advanced Dental Group for their cosmetic dentistry treatments include concerns like teeth that are:
   

Crooked

   

Stained or discolored

   

Misshaped

   

Widely spaced

   

Uneven
Cosmetic dentistry isn't just about making your smile look better. It's also an investment in yourself. When you feel good about the way your teeth look, you can find a new self-confidence that significantly impacts your personal and professional life.
Cosmetic Dentistry Services Can Help You Get A Smile Makeover
Smile makeovers can be tailored to just about every smile and every budget. In most cases, we will combine various types of cosmetic approaches with restorations like porcelain crowns or white fillings for a comprehensive approach.
Some of the cosmetic services that Advanced Dental Group offers include:
Cosmetic Bonding – Bonding is perfect for correcting minor imperfections, like teeth with gaps between them or chips in tooth enamel.
Porcelain Veneers

– Veneers cover the entire surface of your tooth that is visible when you smile. When we place several veneers across the front of your smile, you'll look like a whole new person.

Teeth Whitening

– Professional whitening can lift severe stain and discoloration from your smile, making it look younger and more vibrant.
We can also provide cosmetic gum recontouring, to give you teeth that look fuller and appropriately sized. Call us today to find our more information on all our cosmetic as well as restorative dentistry services. 
Advanced Dental Group makes it easy for families like yours to get all of the general dentistry care you need, close to home.