Dental Bonding at our Doylestown or Southampton, PA dental office locations is an aesthetic procedure that we use to correct minor irregularities in your tooth's shape or appearance.As a minimally invasive option, bonding makes it simple for you to quickly erase small problems that create a big impact. By just correcting one or two teeth, you can almost feel as if you have a brand new smile.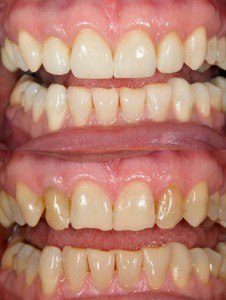 We frequently use this cosmetic option for concerns like teeth with:
   

Chipped or worn edges

   

Gaps between them

   

Misshaped or irregular enamel
What To Expect With Dental Bonding
Your bonding procedure is very simple. In fact, we typically do not even need to numb the area around your tooth.
First, we will condition your tooth enamel so that the pores allow for the composite material to create a tight bond.
Next, we select a shade of composite that resembles your natural tooth color – which we then shape over your tooth to recreate the appropriate size and form.
Finally, a bright light is used to cure the bonding into place.
Once the procedure is complete, you will be able to look into the mirror and see a dramatic improvement in the way your tooth appears. In most cases, conservative bonding procedures can have a tremendous impact on your smile's features. Bonding can be used alone, or combined with other aesthetic services like dental veneers, whitening, or even white dental fillings.
Find out if bonding is right for your new smile makeover by calling Advanced Dental Group. Schedule a consultation with us at one of our convenient locations in Southampton or Doylestown. New patients are always welcome!
If you weren't born with a naturally gorgeous smile, or have had a few bumps along the way, our cosmetic dentistry options can help you change all of that.