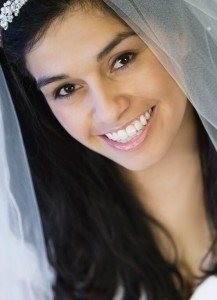 Nothing can have as dramatic of an impact on your smile as dental veneers. They cover the surface of your teeth that other people see when you talk or smile – instantly changing your appearance.
Unlike whitening or bonding, dental veneers provide an intensive, more comprehensive approach to changing your smile's appearance. We frequently use them at our Southampton and Doylestown dental offices to transform smiles that are:
Crooked or crowded
Uneven
Chipped or worn
Discolored
Stained
We Offer Many Dental Veneer Options
Veneers are traditionally made of porcelain or resin composite, but they also include minimal-prep options like Lumineers. At Advanced Dental Group, we use porcelain for most patients. Porcelain provides tremendous aesthetic benefits and can be made to closely resemble the appearance of natural enamel. From the color and hue of each tooth down to the texture and translucency, no detail is left out! We even have our own in-house lab, so that your veneers can be created on site at our Southampton location.
For a dramatic new smile, veneers are one of the best methods of care. We can also combine them with other types of cosmetic procedures, such as smile whitening, bonding, or even white fillings for a comprehensive care approach.
To find out whether or not veneers are right for you, we invite you to call our Southampton or Doylestown office to schedule an exam. Financing plans are also available, so that you can make affordable monthly payments on even the most complex of procedures.
You'll never know what your new smile could look like until you've taken the first step and given us a call. We look forward to meeting with you!
Dental Bonding is an aesthetic procedure that we use to correct minor irregularities in your tooth's shape or appearance.