Dental implants are artificial replacement teeth that are anchored directly into your bone, just like a real tooth. They can be independently used to replace single teeth, or used in pairs to support larger prosthetics like dental bridges.
If you are missing all of your teeth, then you may want to even consider using dental implants to support an overdenture. at our Doylestown and Southampton, PA dental office locations.
Benefits of Dental Implants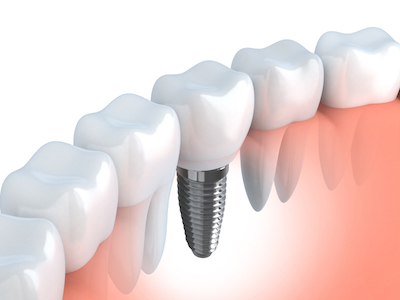 There are many advantages to choosing implants for your tooth replacement needs. Compared to traditional types of treatment such as fixed bridges or removable dentures, dental implants offer alternatives like:
   

A permanent tooth replacement

   

A restoration that is independent of other teeth

   

The ability to replace as few or as many teeth as necessary

   

Strengthening the bone throughout the jaw

   

The appearance and function of natural teeth
Permanent Dental Restoration in Southampton and Doylestown
Implants have the longest life expectancy of any dental restoration. In fact, when properly cared for, most implants will last for the life of our patients. Each one is made of biocompatible titanium, which encourages new bone growth and secures the implant permanently within the jaw.
After your implants are placed surgically, we will place your permanent prosthesis, such as a:
   

Porcelain crown

   

Multi-tooth dental bridge

   

Implant supported denture
To find out which option is best for you, we recommend scheduling an implant consultation at our dental office.
We will thoroughly examine your smile and suggest appropriate options that you may have – such as an implant, fillings, crowns, bridges or denture. Call us today to get started!
At Advanced Dental Group, we offer minimally invasive composite dental teeth fillings.