Are you new to the area or looking for a dentist with flexible office hours? Advanced Dental Group would love to invite you to visit us for your oral care needs.
Your First Appointment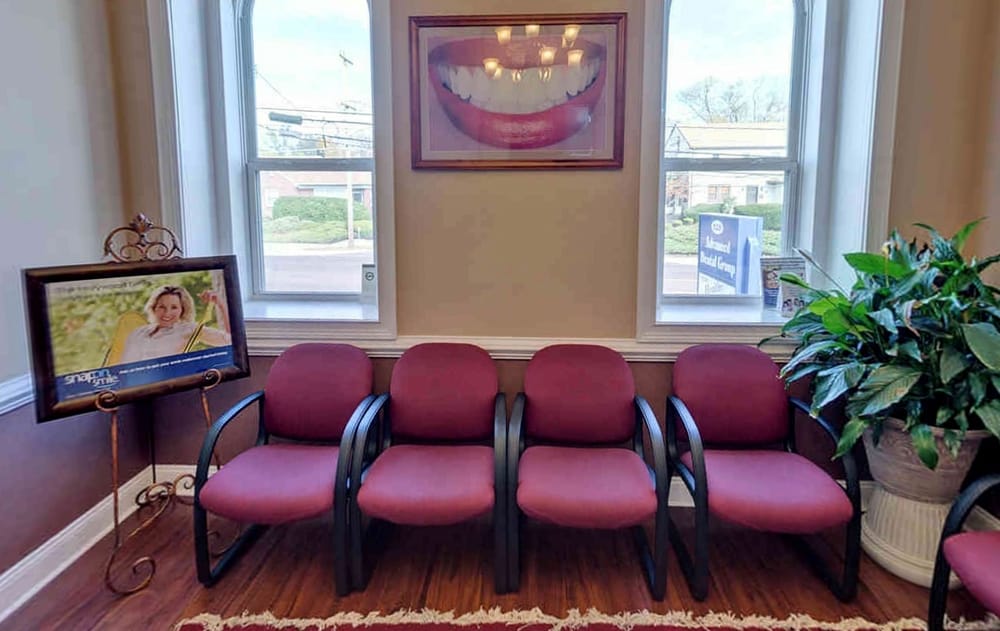 If you need to be seen for an emergency or other urgent situation, we will work you in with the dentist right away. Otherwise most patients will come in for a comprehensive exam, x-rays, and cleaning with our dental hygienist.
During your comprehensive visit, we will discuss any concerns that you may have, as well as any findings that interfere with your oral health. If treatment is necessary, we will discuss what needs to be done to return your smile back to a healthy state.
New Patient Forms
Save time at your first visit by filling out your necessary forms online!
PATIENT INFORMATION FORM
PATIENT RESPONSIBILITY AGREEMENT
PATIENT MEDICAL HISTORY FORM
Frequently Asked Questions
Do you take my insurance?
We accept all PPO insurance plans. Many of the plans our patients carry include Delta Dental, MetLife, Cigna, and BCBS. We do not accept Keystone First Insurance or Medicaid.
Do you offer dental implants?
Yes, you can have your dental implants placed and restored at Advanced Dental Group. There is no need to visit a 3

rd

party oral surgeon to complete the process.

Do you offer root canals?
Yes! We love to provide root canals

and usually do not have to refer you out to an endodontic specialist.

Can I get a 2nd opinion?
We are happy to provide a 2

nd

opinion to all new patients. If you are considering having a procedure done but would like another dentist's opinion, we are here to answer any questions that you may have.

Can I be seen for an emergency?
Absolutely. We ask that you call our Doylestown or Southampton office right away in the event of a dental emergency

. Whether you are experiencing a broken tooth, pain, or other emergency, we will help get you out of pain as quickly as possible.